AI Driven Insights
For Your Shop Floor
TagTrack's AI-powered machine monitors install in seconds and provide tracking of machine operations, uptime, maintenance, and cycles. Combine all of this with RFID job and worker tracking to gain a complete picture of whats happening in each work cell minute by minute.
Empower your workforce with real-time data
Supported by TagTrack's global network, our machine monitors and RFID readers setup in minutes, work anywhere, and require no PC.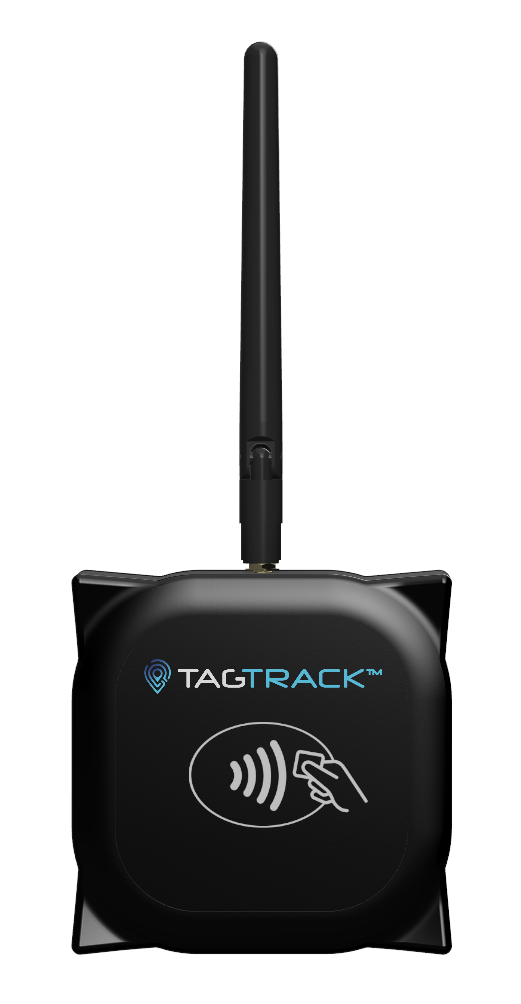 ✓Machine and Process Compatibility
TagTrack monitors install in seconds by magnetically attaching to shop equipment and automatically adapt to the machine they are attached to. The monitor records and analyzes vibration, acoustics, power consumption, and RF data using powerful machine learning algorithms. No complex installation process or service calls.
Features
Fast setup takes only 2 minutes
Live real time data is sent continuously.
Advanced machine learning and artificial intelligence learns your equipment and processes and adapts to uniquely suit your business' needs.
Fully configurable notifications of machine performance and downtime.
RFID Employee badge, tool, and job tracking
TagTrack Monitors start at just $299
TagTrack is here to innovate your manufacturing processes
RFID tracking, indoor positioning, equipment and process monitoring all customized for your specific needs.
RFID Job and Process Tracking
A variety of RFID readers and configurations means TagTrack can inventory any asset and track any process. Utilize built in RFID technology to track jobs throughout your facility. Automate 'traveler' documentation and improve process compliance.
RFID Benefits
Time processes and find your manufacturing bottlenecks.
Track workforce and optimize work cell efficiency.
Real time inventory
When combined with machine monitoring, track job progress and remaining time to completion.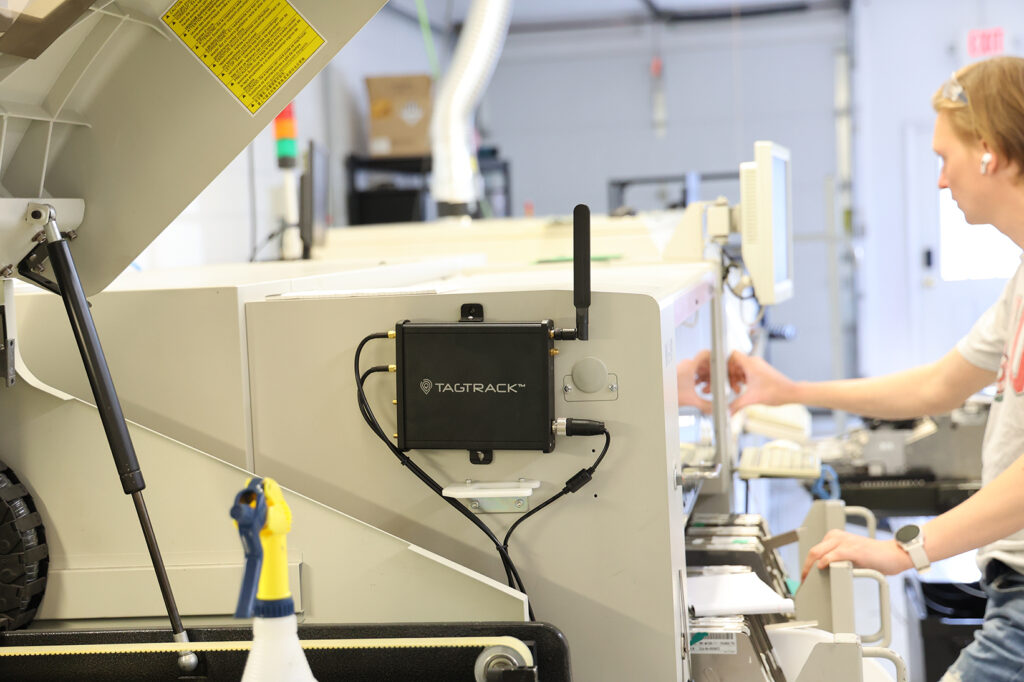 View real-time maps of your facility's operation. TagTrack provides AI Driven insights into your operations.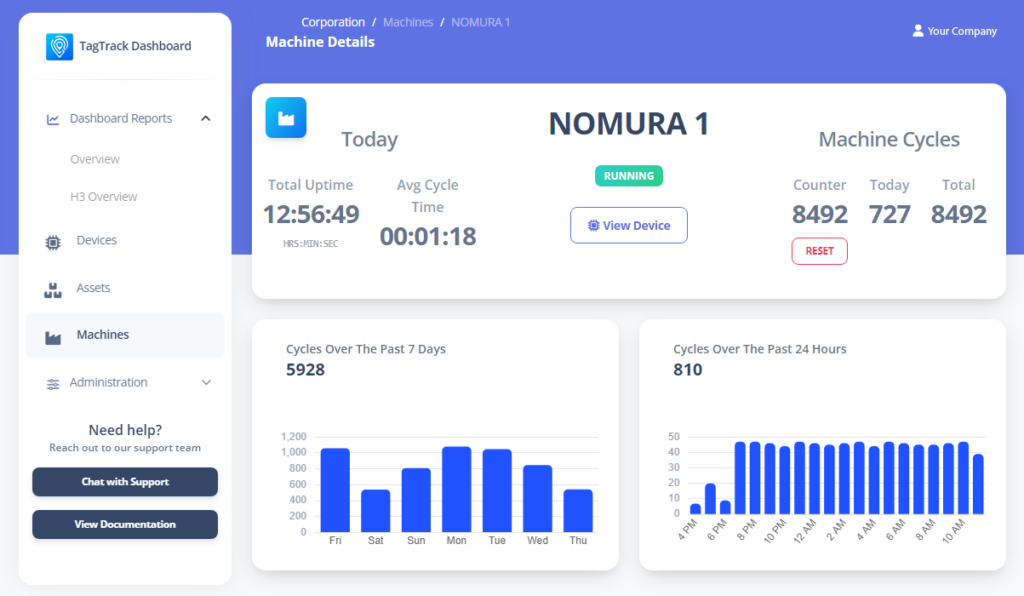 TagTrack Software Features
Customized Notifications

Compatible with your existing manufacturing management software.

Shop floor status maps

Shift performance tracking
Production and cycle counts and analysis
Fully customizable to meet your organizations needs